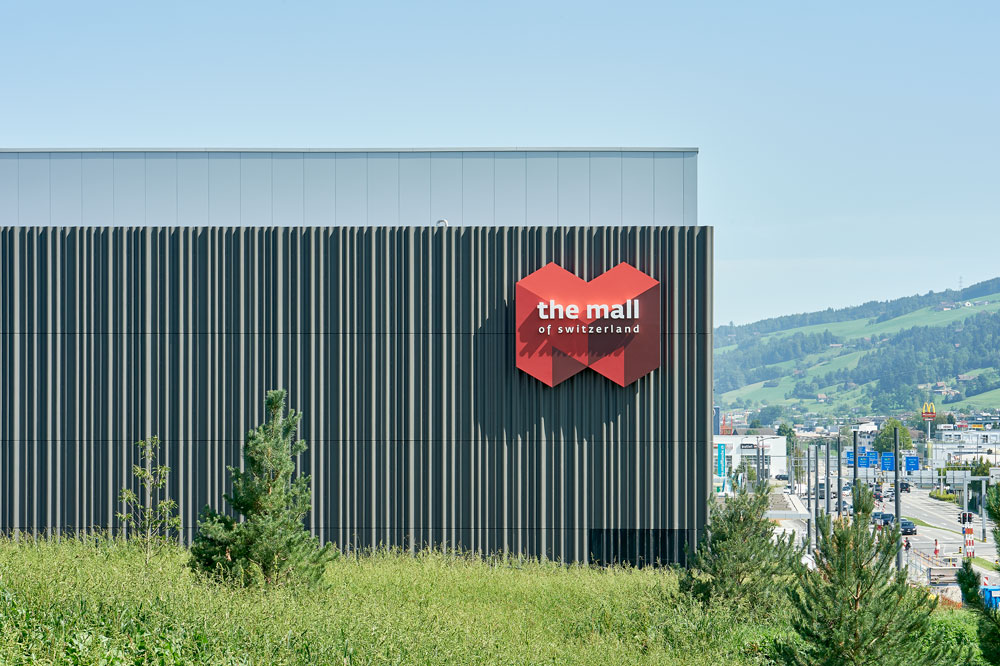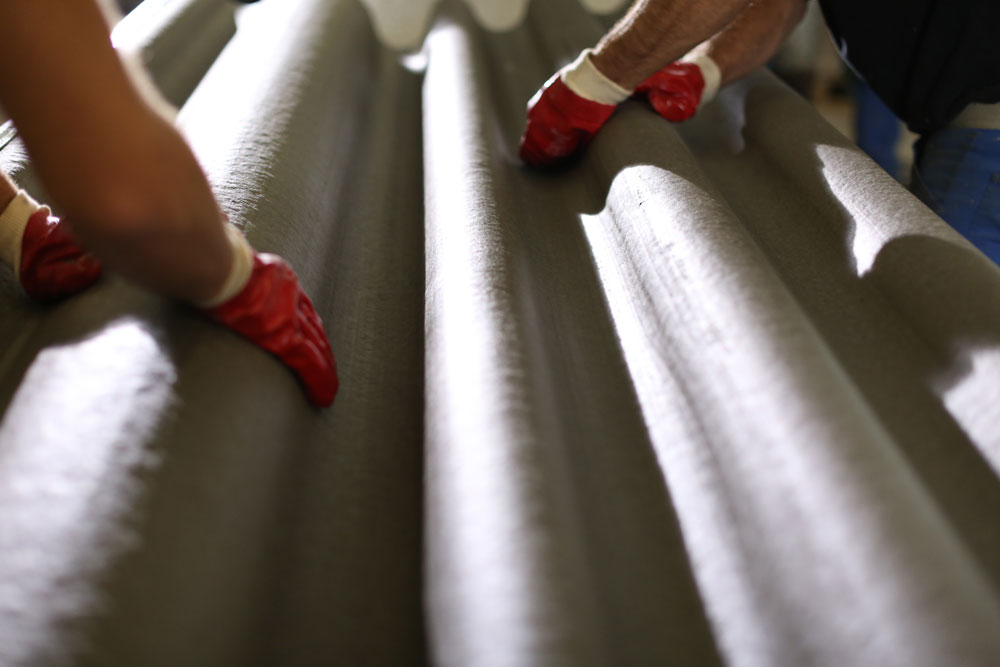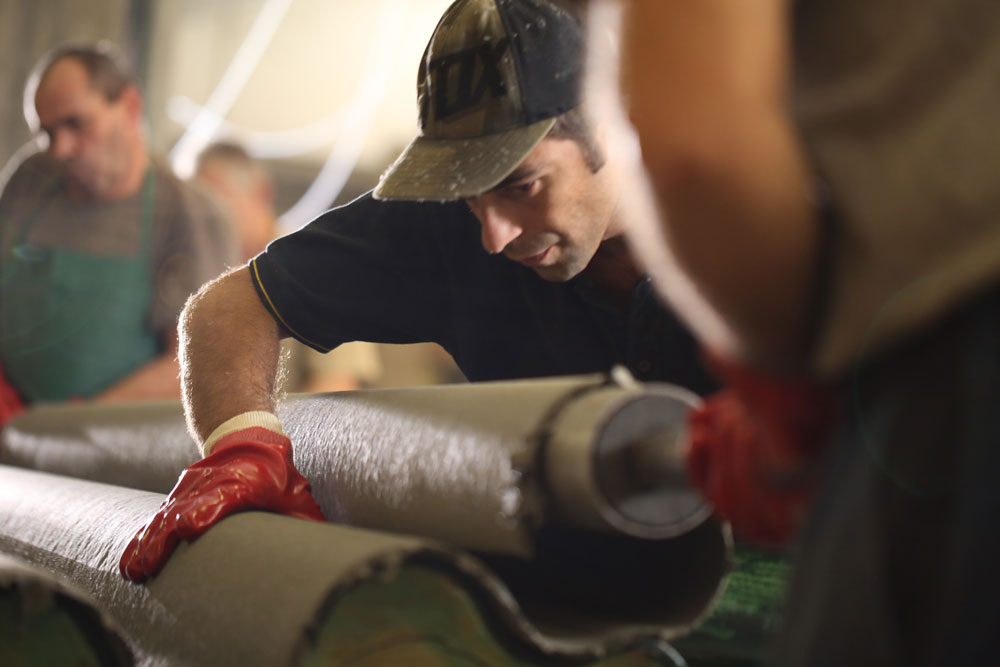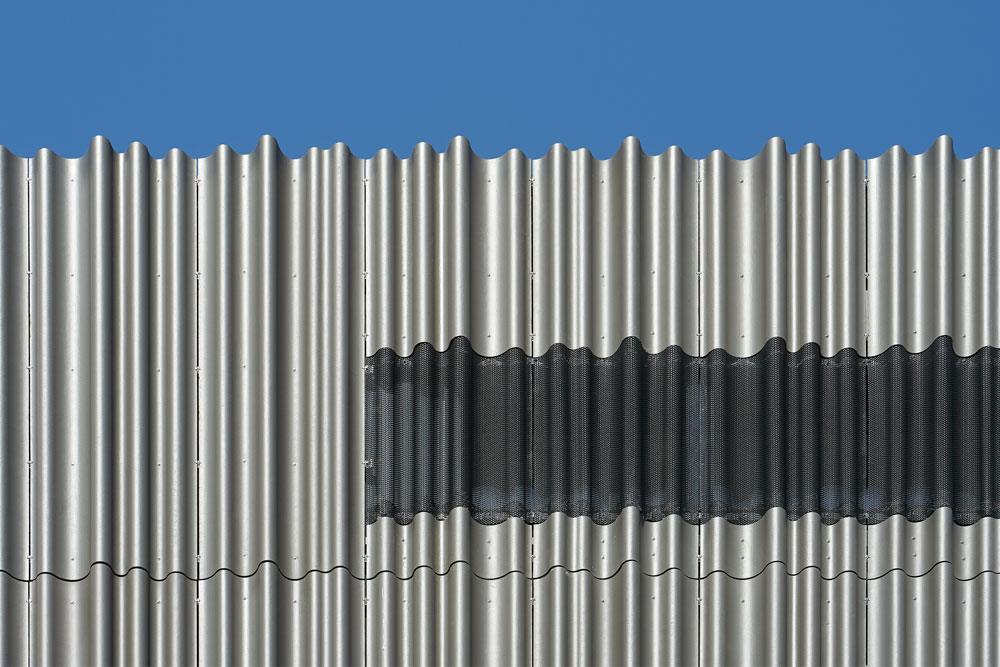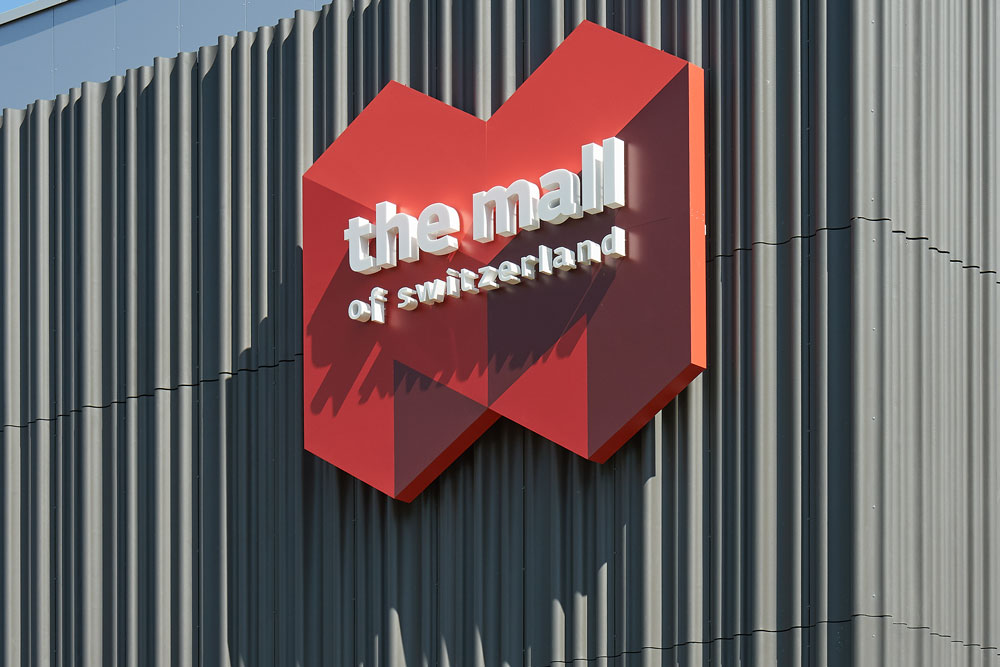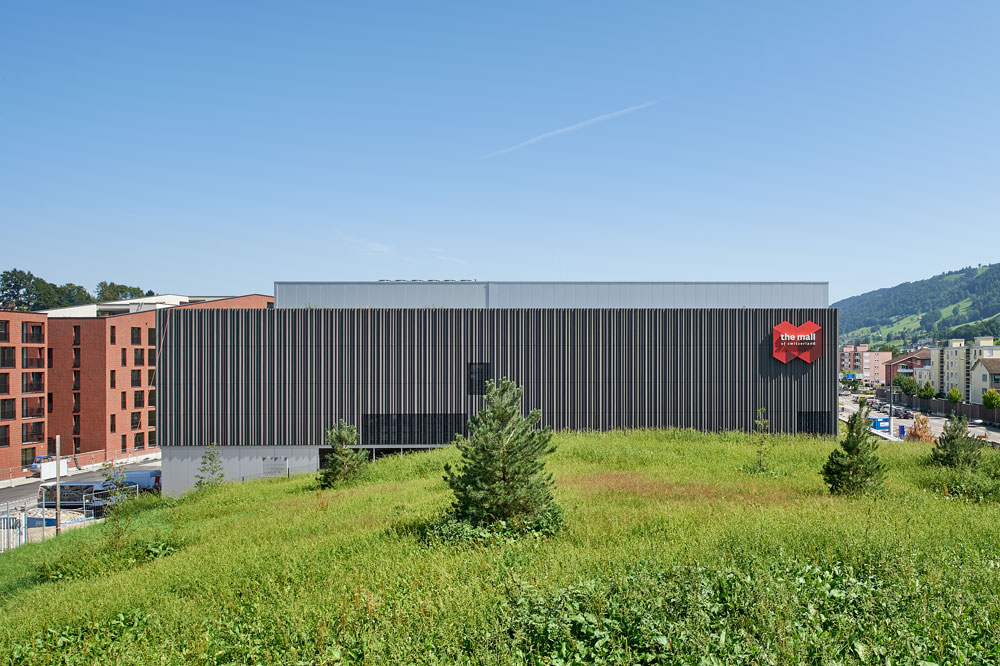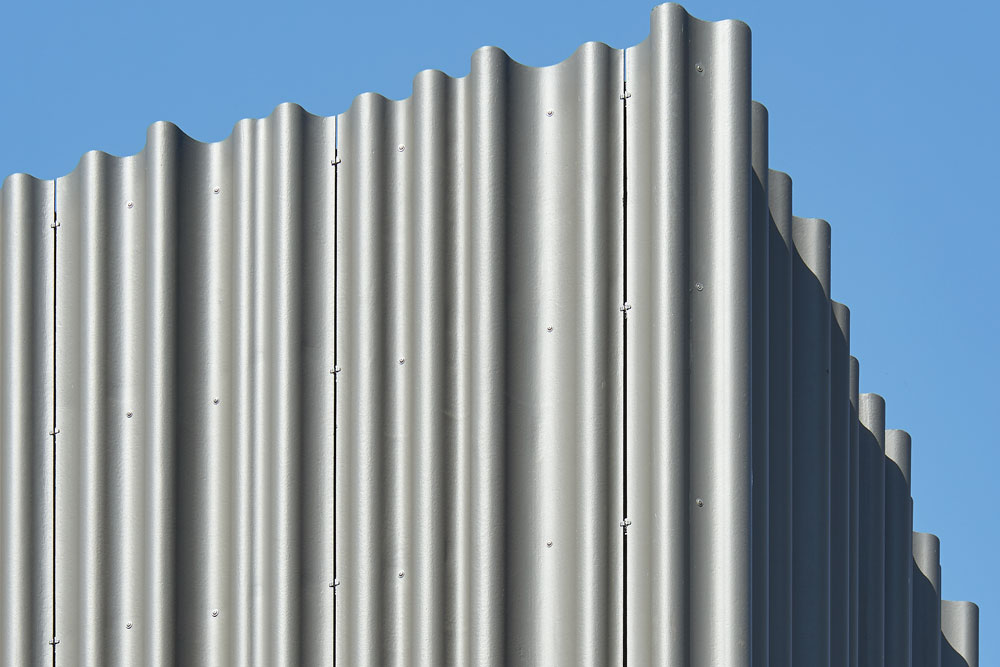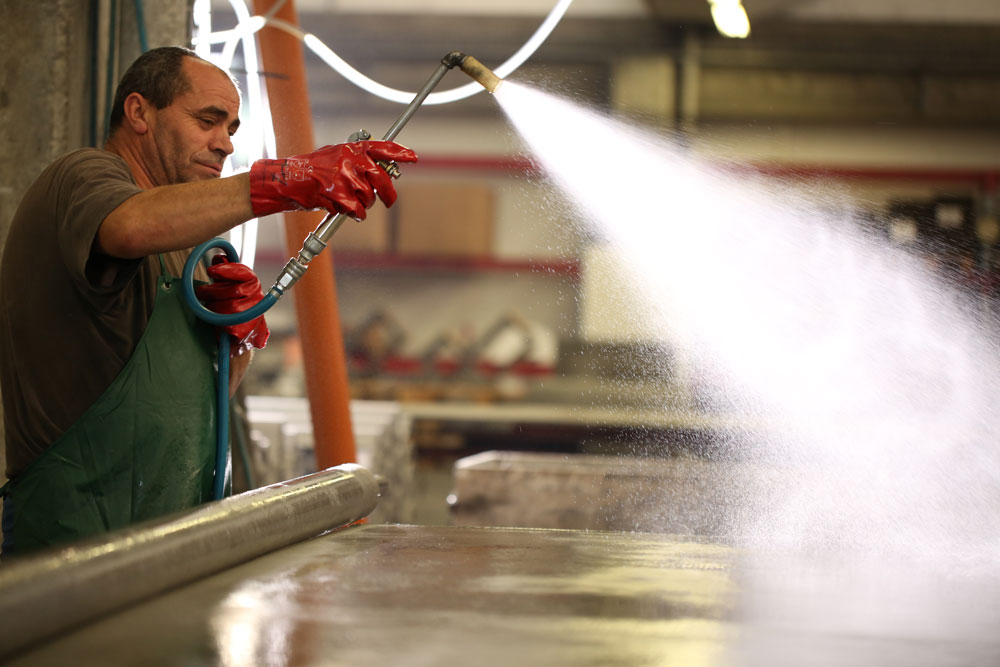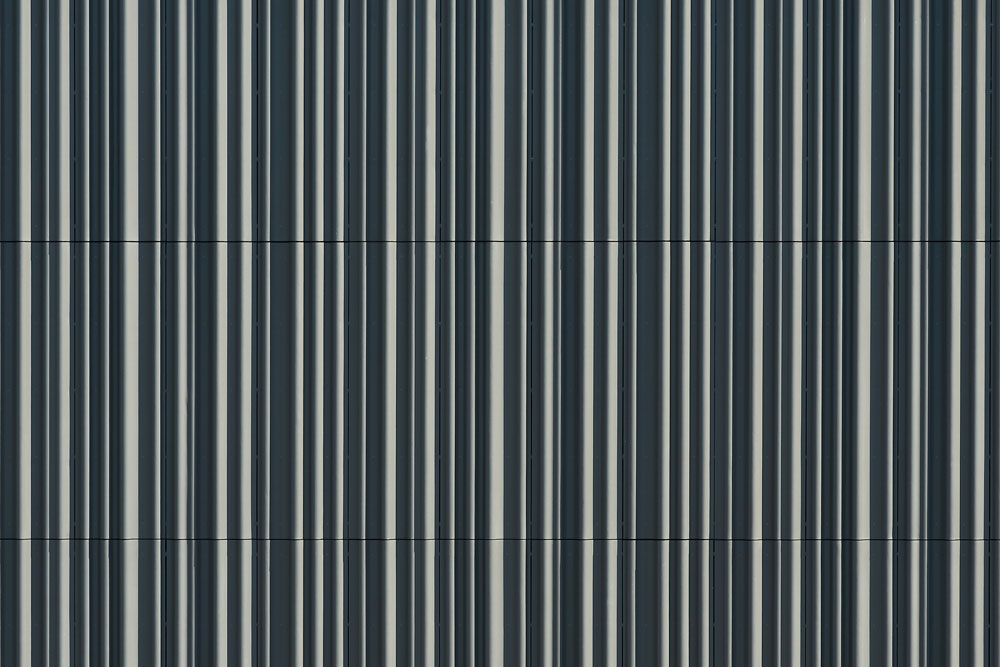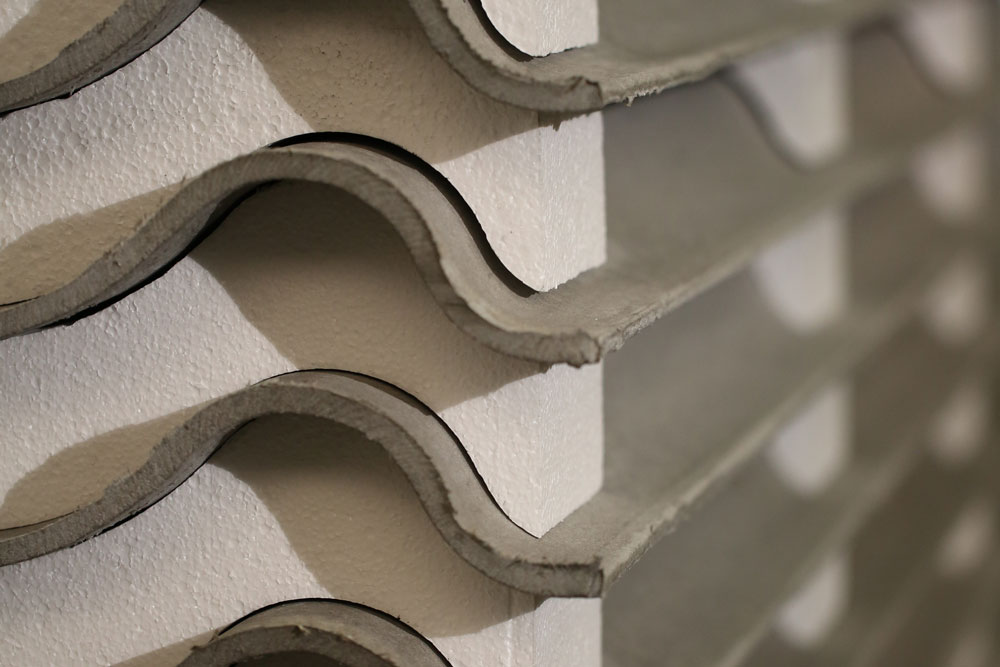 SWITZERLAND RAISE THE CURTAIN FOR THE MULTIPLEX CINEMA
When the leisure center of the Mall of Switzerland opens its doors in fall of 2017, the façade should ripple and swell around it like a theater curtain. For this image, the architects and Swisspearl professionals have to master various  technological and manual challenges.
Rahel Hartmann Schweizer How can one lend a face to the exterior of a building that should not be looked into or out of? For the leisure center with movie theater in Ebikon, the architects from Burckhardt and Partner and tgs Architekten took on a motif that captures the moment of tension when the curtain is opened in a traditional movie theater. The façade is meant to swing around the structure like fabric that juts forward and back. The Kantonsstrasse along the highway  A14, which connects Zug with Lucerne, appears in part as a small-format "Las Vegas Strip." The Mall of Switzerland is meant to reign in the uncontrolled development area by means of two urban structures. This should occur on a 73,000 square-meter plot, a no longer required land reserve of the elevator and escalator firm Schindler. In addition to a shopping center with 46,000 square- meter retail space for roughly 150 shops and restaurants, the architects are planning, under commission from the project developer, a leisure center with multiplex cinema.
Complex sensuality -The answer to the desire for a curtain- look was corrugated panel. But the archi tects were looking for a shape that "copied" the model more precisely. Thus, the swings should occur just as irregularly as those in the heavy velvet panels in the theater. Apart from that, they wanted a more distinctive forming of the waves' peaks and valleys, that is, height differences of approximately thirty centimeters, far surpassing the 5.2-centimeter difference in the corrugated panel. These ideas confronted the Swisspearl factory in Payerne with what was literally a make-or-break test. The radius of the waves could not be too narrow, nor the difference between height and depth too large. The former would lead to tears in the fiber cement, and with 125-centimeter long material, the latter to merely one wave per panel. In the end, the maximum height difference could be established at fifteen centimeters. The anthracite-colored mock-up shows one of four possible variants. In the end, two different shapes were designed, which can each be turned 180 degrees. This lends additional dynamics to the rhythm of the waves. In addition to the technological and manual challenges was that of the deadline. In order to assure delivery within the allotted time, it was necessary to pour several empty molds—taking into consideration the drying time of two days for each panel. Additionally, a new fastening system was required as the experts anticipated stronger dilation than with "classical" Swisspearl panels.
Object: Multiplex Cinema
Locatie: A14 Kantonstrasse, Ebikon-Luzern Zwitserland
Bouwperiode: 2017
Klant: Mall Switzerland
Architecten: Burckhardt + Partner en tgs Architekten
Gevelmateriaal: SWISSPEARL 3D, Antraciet